Side effects of diabetes drugs that you should know
|
Diabetes drugs can be a great way to keep your blood sugar levelsfrom getting out of whack. But they can sometimes cause side effects or may not mix well with other medicines you take.
Talk to your doctor about what you need to watch out for. Side effects can range from an upset stomach to a serious condition. And other medicines you take can make your diabetes drug stop working — or even make it work too well.
Biguanides: Metformin (Glucophage, Glucophage XR, Glumetza, Fortamet, Riomet). Metformin is usually the first drug that doctors suggest you try to treat type 2 diabetes. It cuts blood sugar by improving the way your body uses insulin. It also lowers the amount of sugar that the livermakes.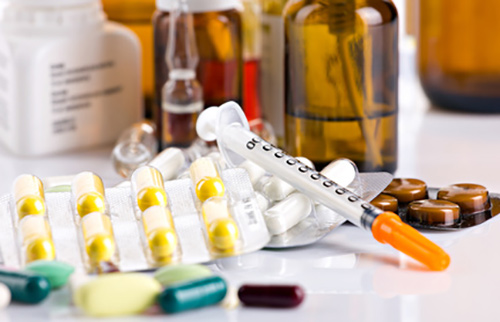 What are the side effects? You may have nausea, gas, bloating, diarrhea, and an upset stomach. These problems usually go away in a few weeks, as your body gets used to the medicine. It may also help to take the drug with food.
In rare cases, metformin may cause a serious condition called lactic acidosis. That's when too much lactic acid builds up. Call your doctor right away if you get any of these symptoms:
Unusual weakness, tiredness, or sleepiness
Trouble breathing
Muscle pain that's not normal
Sudden stomach problems, such as vomiting
Do they clash with other drugs? Some drugs may interfere with some of the enzymes that metformin uses to work. Your doctor may need to monitor your blood sugar or adjust your metformin dose if you take any of these:
Amiloride
Cephalexin
Cimetidine
Digoxin
Procainamide
Pyrimethamine
Quinidine
Quinine
Ranitidine
Trimethoprim
Vancomycin
Anticholinergic drugs, such as dicyclomine and oxybutynin, may raise the amount of metformin your body absorbs. This may lead to low blood sugar.
Read more: Diabetics: what and what not to eat